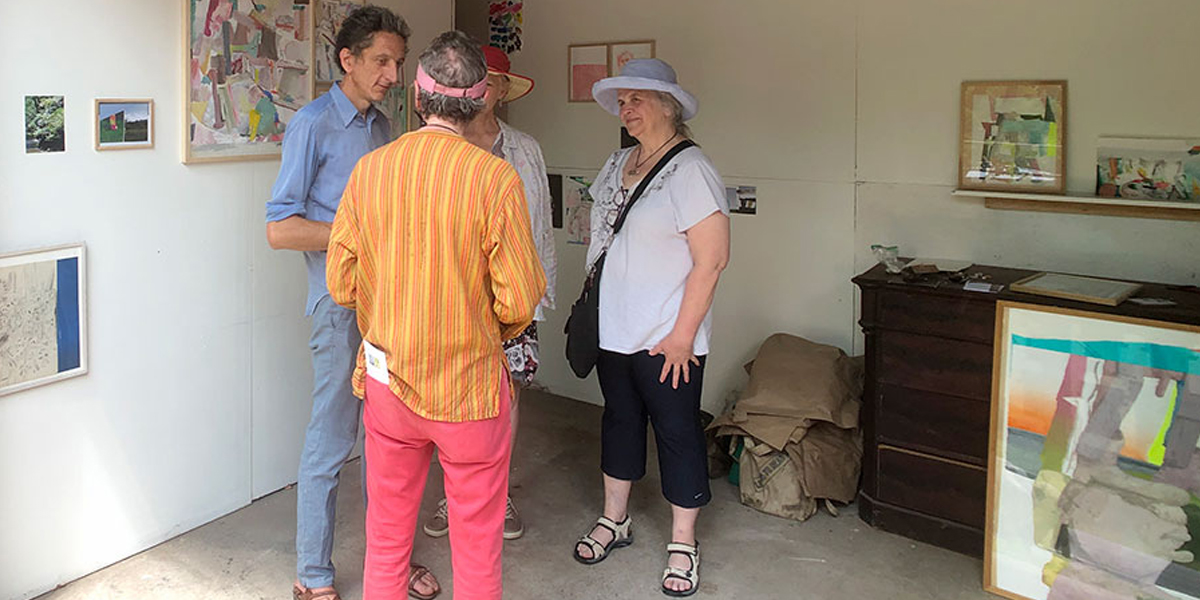 This annual, free, self-guided tour of artists' studios and galleries in and around Treadwell, NY has for 23 years delivered great art to the crowds of spectators and collectors from all over the Catskills and New York State.
From realist to conceptual, and conventional to experiential, 2019's roster includes artists working in virtually every conceivable media. And while not a juried show, per se, participation in the Festival is by invitation only thereby ensuring that work is both diverse and of a high caliber.
And because of last year's very successful collaboration, an exhibition of participating artists' works will once again take place at Treadwell's own Bright Hill Literary Center. There, visitors will be able to see works first hand and plan their tour routes… or just buy a piece right off the wall!
Begun in 1995 by fifteen Treadwell artists, the Festival has grown a lot over its more than two decade history. Its original mission, though, remains unchanged: 1) to spotlight artists and creatives living and working locally, 2) to forge new relationships between those artists and their (perhaps unsuspecting) neighbors, and 3) to further prove the theory that artists provide an indefinable yet undeniable financial and cultural value to a community.
As always, the Festival is completely free to attend.
Highlights of Stagecoach 2018