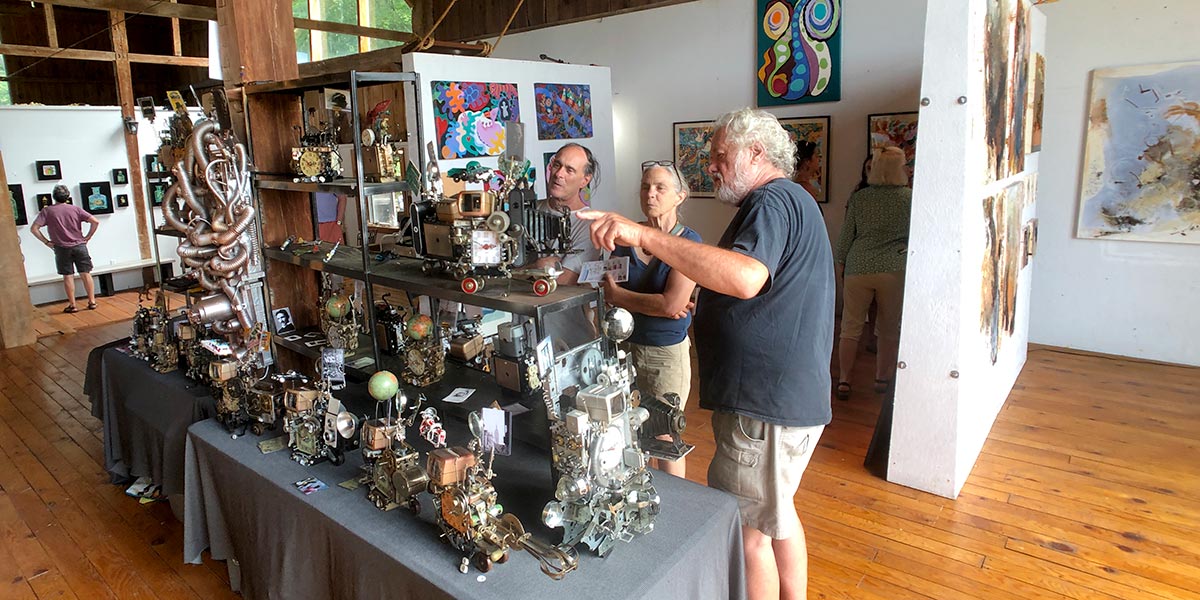 Stagecoach Run Art Festival 2020 has been canceled. Read more here.
The Catskills' biggest self-guided art tour celebrates its 25th year in 2020, and all area artists are invited to submit an application to exhibit in venues throughout Treadwell and Franklin, NY.
The annual, free, self-guided tour of artists' studios and galleries in this western Catskills community delivers great art experiences to crowds of spectators and collectors from all over the state. 2019's festival had 70+ participating artists at 25 venues and more than five hundred visitors over two days. Venues range from historic barns to the Bright Hill Literary Center and the Franklin Stage Company, with maps available to all exhibits.
From realist to conceptual, and conventional to experiential, 2019's roster included artists working in virtually every conceivable media. Participation in the Festival is by invitation only, ensuring the work is both diverse and of the highest caliber.
This year, students from the Franklin Central School will also be exhibiting their work, and all funds from sales of those works will benefit the school's art programs.
Begun in 1995 by fifteen Treadwell artists, the Festival's original mission is to spotlight artists and creatives living and working in the region, to forge new relationships (and strengthen old ones) between those artists and their neighbors, and to illustrate the fact that artists add undeniable financial and cultural value to a community.
All artist applications are due by March 31st with a sixty dollar application fee. To encourage early applications, that fee is reduced to forty five dollars for all applications received by March 6th. Applications for artists are available at the website.