Stagecoach Run Art Festival 2020 has been canceled. Read more here.
SUMMER IS ON ITS WAY! And it's time again to show your support for the region's largest annual art festival, now in its 25th year.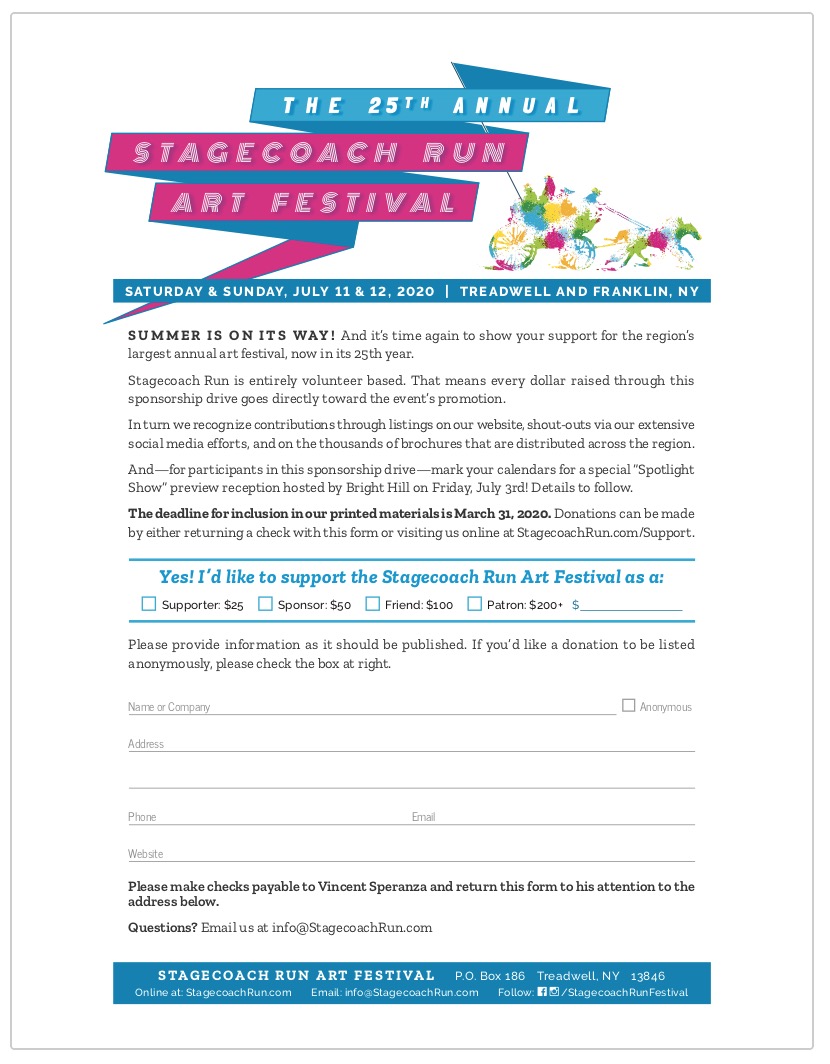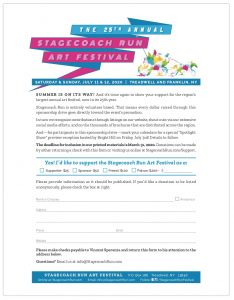 Stagecoach Run is entirely volunteer based. That means every dollar raised through this sponsorship drive goes directly toward the event's promotion.
In turn we recognize contributions through listings on our website, shout-outs via our extensive social media efforts, and on the thousands of brochures that are distributed across the region.
And—for participants in this sponsorship drive—mark your calendars for a special "Spotlight Show" preview reception hosted by Bright Hill on Friday, July 3rd! Details to follow.
The deadline for inclusion in our printed materials is March 31, 2020. Donations can be made by either returning a check with this form or online below.
The Stagecoach Run Art Festival does not have federal 501(c)(3) status.
This form has been deactivated. Given what we currently know about the Coronavirus, the difficult decision has been made to cancel Stagecoach Run Art Festival for 2020. PS - save the date for next year: ‪July 10 & 11, 2021‬
Any problems using this form? Contact us at info@stagecoachrun.com