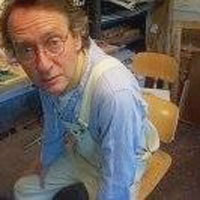 EDMOND RINNOOY KAN is a Dutch citizen, an artist, a permanent resident of the United States since 2006, but first and foremost the caretaker of the entity known as gou-gou.
He started his professional life in medicine, graduated from Medical School in 1981 and finished his doctoral thesis in 1986. Then he quit both medicine and science and went to Art School in New York City (Parsons School of Design) and Amsterdam (Wackers Academie). Thereafter he worked in Amsterdam as an art director and designer. In 2005 he moved to Franklin, NY, where he works full time as a fine artist.
His first solo exhibit in the United States was in 2006 at the Upper Catskill Council of the Arts in Oneonta, NY, which is now known as "CANO" for unspecified reasons. Thereafter he has shown his work in numerous galleries and art institutions mostly upstate New York. Gou-gou itself doesn't understand any of this, but is completely powerless to do anything about it.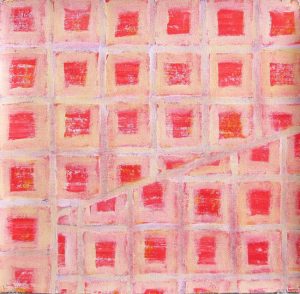 You can see more of Edmond's work at his website: www.edmondrinnooykan.net.