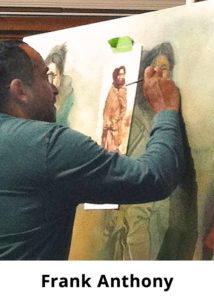 Small and large family farms ensure a healthy population, food security and land preservation. During the last century, farming in upstate New York was booming. Dairy farms were what our villages and towns were all about. This area is one of the most beautiful places in which to live and work. Clean air and water, a rural landscape, forests, mountains, lakes, home grown food, open land on which to raise animals — we have all this because the people, the farmers who came before us, who raised their families, cared for their animals and tended their fields, resisted turning their land into cement cities. Because of their legacy, artists have found that upstate New York is their muse.
Let me tell you about a Stagecoach Run artist who was drawn here, who lives here, and works in the arts with animals. He has been making art since he was a youth.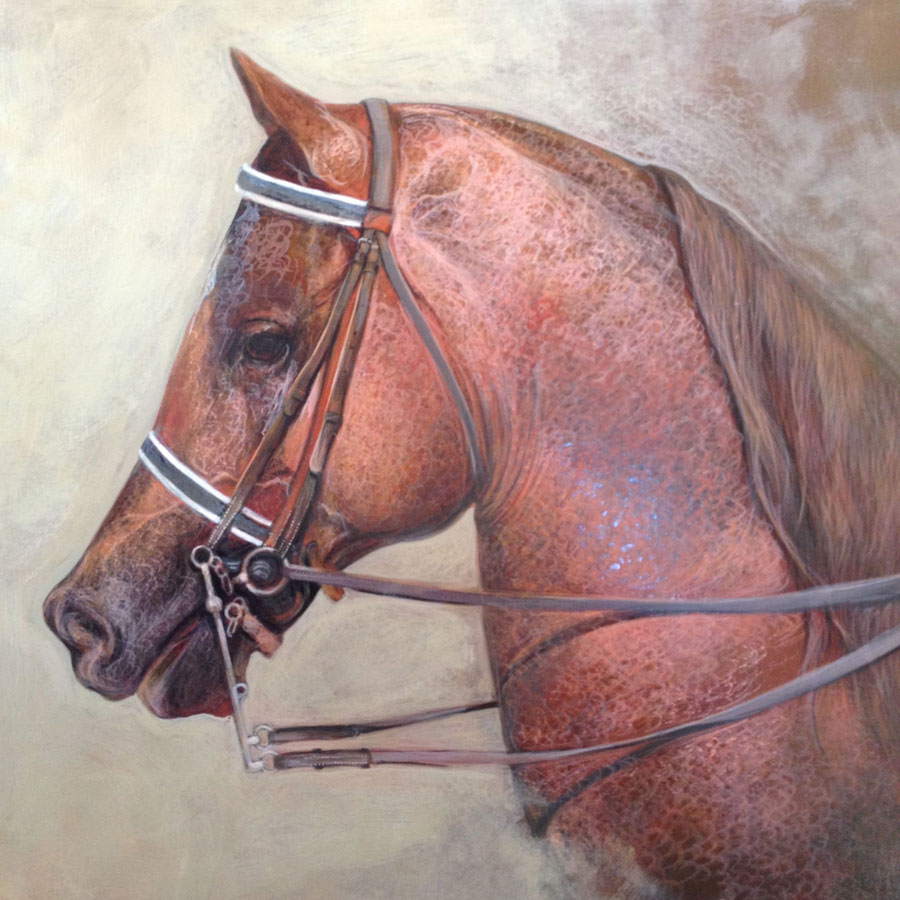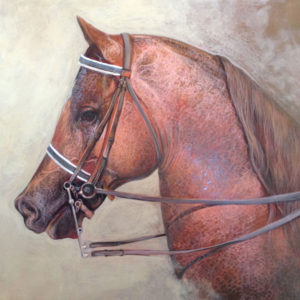 Frank Anthony is a painter in acrylics who has a home and studio off of East Brook Road in Hamden. Frank's uncle had a farm in the Saratoga area where Frank, as a child, watched horses train for the races. He loves horses, so he paints horses. He discovered when he first moved here that his studio was just down the road from the East Brook Buffalo farm, and he has incorporated buffalo portraits into his work. He says that he enjoys doing the detail work that animals require. Working with a Number Two series brush, acrylics and lots of water, he is able to crosshatch the painting with a transparency that renders his colors magical. Even his large canvases are painted with a Number Two brush. Trained at the School of Visual Arts in NYC, Frank has shown his large canvases in our area, but his joy is in the process.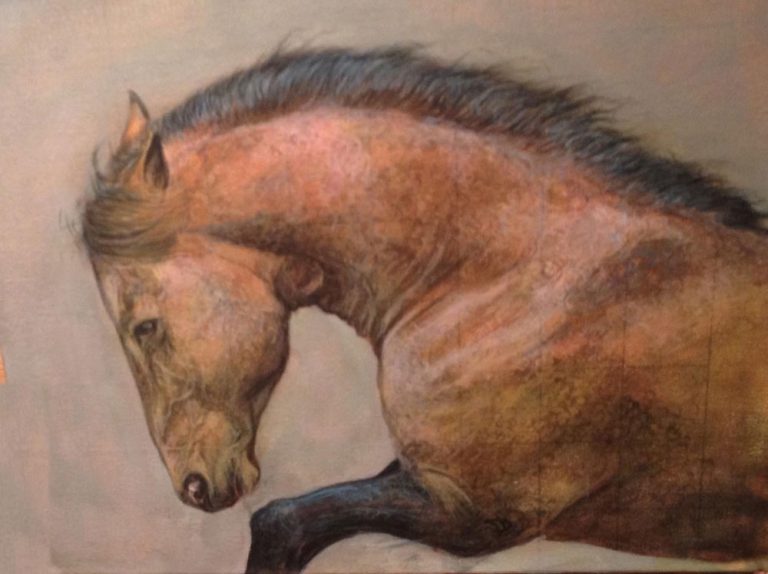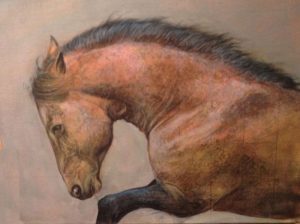 This talent artist tells me what I already know: it is the doing of art, the process that calls. It's work, agony sometimes, but it is what makes an artist happy. Selling art, having shows, getting recognition is not why we sit down in our studios. We paint, sculpt, photograph, print because we have to. And we thank the men and women from a century before us for protecting the beautiful landscape we live in and that nurtures our art.