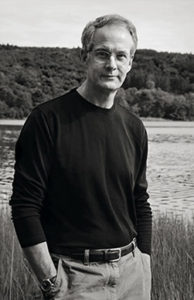 DREW HARTY been working as an artist, freelance photographer, and an independent filmmaker for thirty years. In my professional career, I specialize in projects for museums and cultural agencies producing work for exhibits, publications, and media installations about cultural identity, architecture, and the power of creative endeavors to shape our world. My fine art photography focuses on the natural landscape and the built landscape and shares a similar fascination with how we perceive and shape our identities.
ABOUT THE PHOTOGRAPHS: THE INVISIBLE LANDSCAPE
The title Invisible landscapes refers to the malleable nature of my subject. A cloud passing overhead, the movement of a leaf, or a ripple across the water's surface continually alters these scenes. In one moment, the transparency and sheen of the water's surface can be brilliant and distinct and in the next dull and undistinguished. Everything is in transition, and what is a visible, complete composition in one moment can be gone in the next.
Invisible landscape also suggests these landscapes are creations of the imagination. They are not a place you can return to, but a distinct moment of observation captured with a camera, They exist only from the single perspective of the lens, and result from a curious moment of alignment between my choices and the variable elements of light, wind, water, and flora.
Drew Harty will be exhibiting at his gallery during Stagecoach at 4675 County Route 14, Treadwell, NY 13846.
Visit Drew Harty's fine art site: www.drewharty.com
And the professional site: www.galenestudios.com