BE SURE TO CATCH STEFF ROCKNAK & ALL THE OTHER GREAT ARTISTS AT STAGECOACH RUN THIS WEEKEND, JULY 2 & 3, 10AM-5PM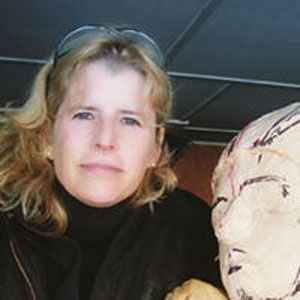 In April of 2009, on the 200th anniversary of Edgar Allan Poe Poe's birth in Boston,The Edgar Allan Poe Foundation sought design proposals from artists for a life-sized bronze sculpture to be placed in Edgar Allan Poe Square in Boston, MA. Sculptor Stefanie Rocknak's Poe Returning to Boston, now proudly standing in the Square, was chosen in 2012 from among 265 proposals that came from 42 states and 13 countries.
Rocknak's sculpture shows a cloaked Poe striding toward his home with a suitcase full of papers and accompanied by the fowl to which he's synonymously and endlessly linked: the raven. Rather than a pedestal, the piece is mounted directly on the brick path in Poe Square. As seen in the photo, the piece is made to withstand the elements.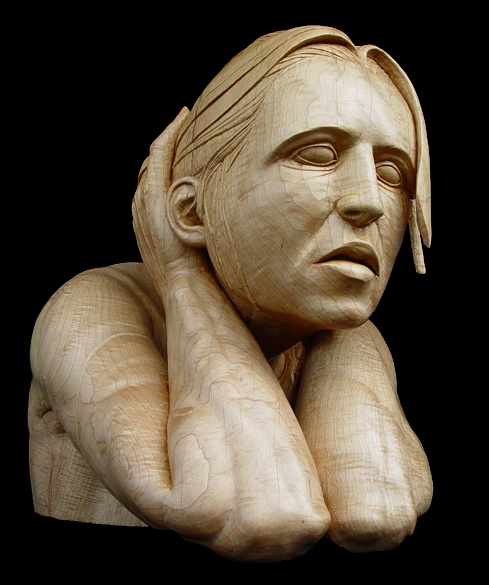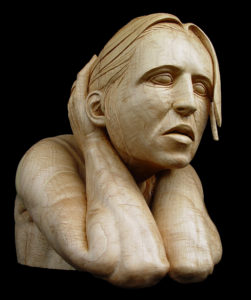 Stefanie Rocknak is an active member of the local artist community and serves on the Stagecoach Run Art Festival Committee. She an award-winning member of the Sculptors Guild where she presented a solo show, Gut Check, in 2015 at the guild's gallery in Brooklyn. Rocknak is a professor of philosophy and the director of the Cognitive Science Program at Hartwick College in Oneonta, New York, where she has taught since 2001. She is a 1988 Magna cum Laude graduate of Colby College in Waterville, Maine.
Rocknak says she has been influenced by all things European, such as Michelangelo, Dontatello, and Bernini seen in Rome in 1987. In 1997 she returned for a four-month fellowship at the Institut für die Wissenschaft vom Menschen in Vienna, Austria where she saw Germanic Medieval wood sculpture for the first time.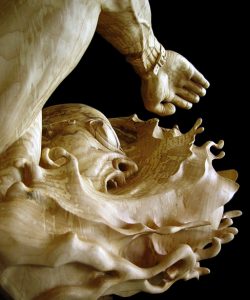 Rocknak confesses that "I am very suspicious (if not occasionally contemptuous) of gratuitous intellectual complexity—an affliction that plagues academia as well as the art world. As a result, some, but certainly not all, conceptual art leaves me cold. So my figures, quite intentionally, are immediate and obvious. Ideally, they do not need a theory to do their talking."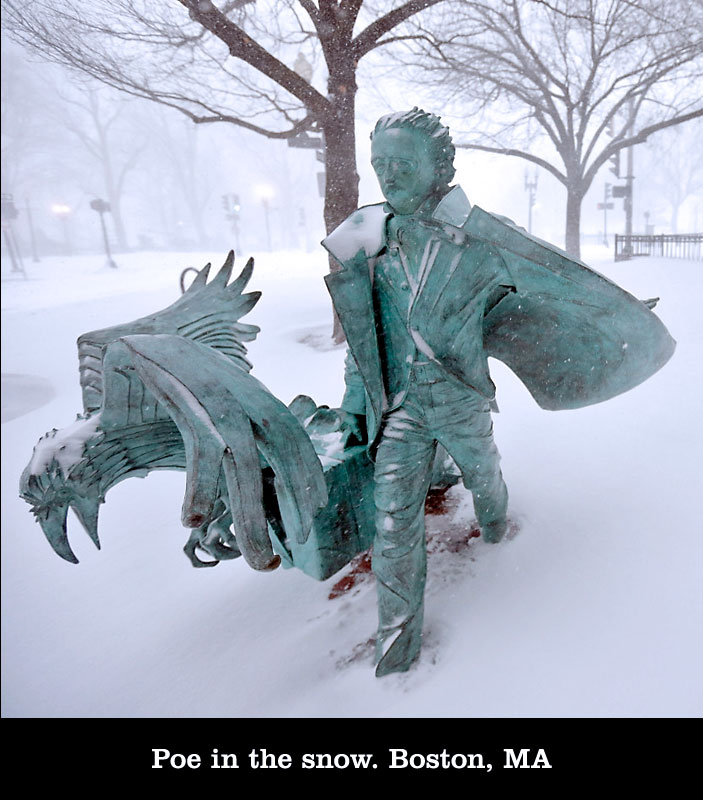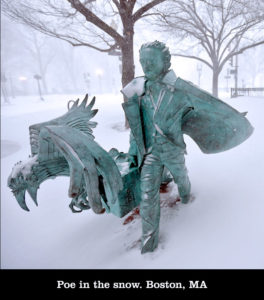 The art community will have a unique opportunity to meet Boston's latest celebrity and see her work this summer at the Stagecoach Run Art Festival.
For more information about Rocknak and Poe, please visit
http://www.steffrocknak.net/